Howden supplies hydrogen compressors to European Energy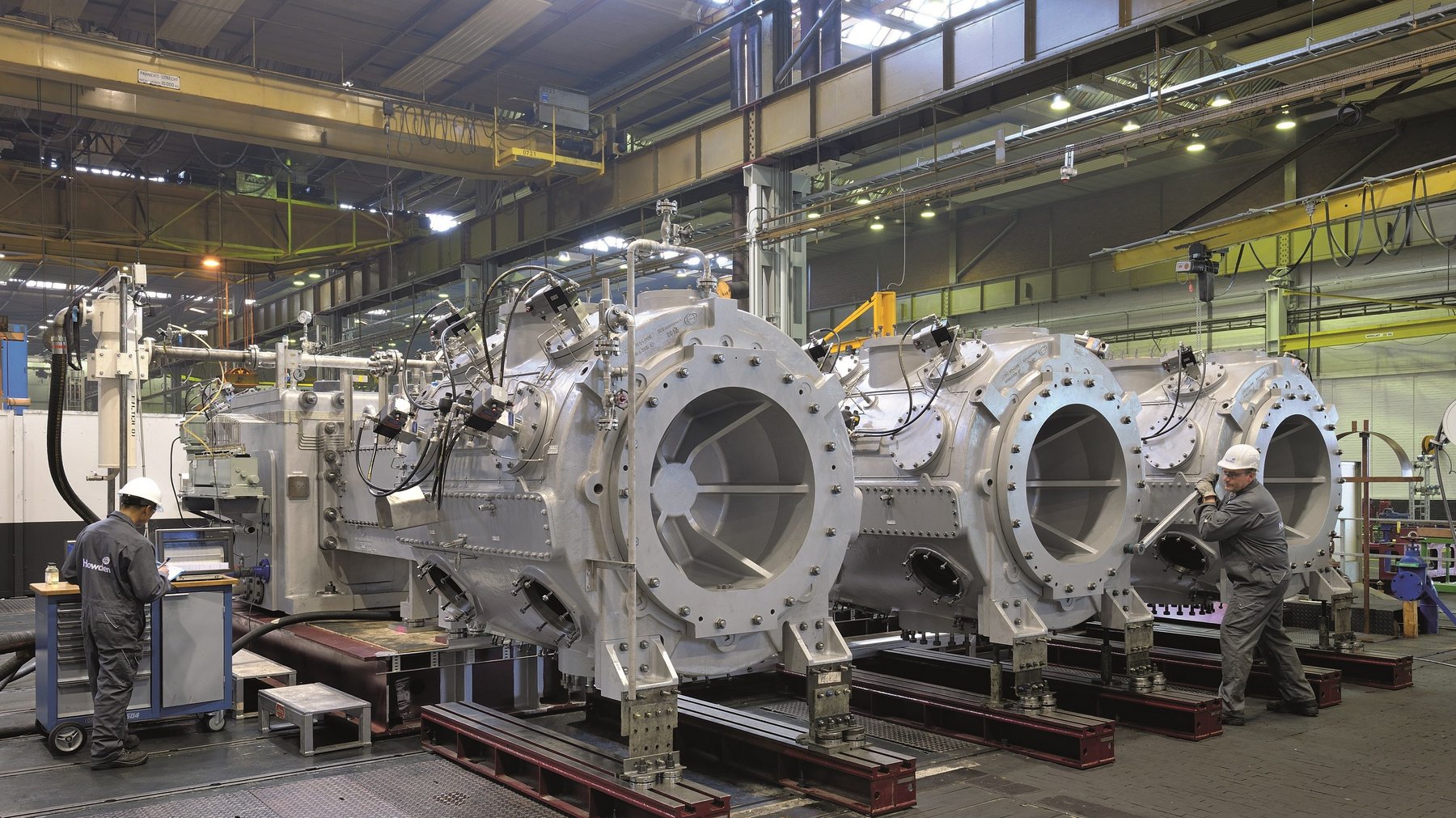 Howden has signed a contract with European Energy to provide a hydrogen compression solution which it says will power the world's first container ship running on carbon neutral fuel.
European Energy – named by Maersk as a key supplier of e-methanol to ensure its fleet of ships make a green transition away from traditional bunker fuel – is expected to deliver 200,000-300,000 tonnes of e-methanol to the shipping giant shipping every year by 2025.
To achieve this, European Energy is developing the world's first large-scale commercial e-methanol production facility. The green hydrogen will be supplied by a 50 MW electrolyser and it will be compressed by Howden.
Howden will supply five sets of compressors, which deliver the levels of hydrogen purity, pressure and flow capacity required on demand. Turnkey packages require minimal on-site installation and the compressors are easy to maintain throughout their life cycle.
The compact design combines high-level technical expertise with a minimal footprint, with highly reliable oil-free piston compressor technology delivering 1370 kg/h of green, pure hydrogen to enable a significant reduction in CO2 emissions.
Salah Mahdy, global director of renewable hydrogen at Howden, said that while renewables are becoming more common in the heavy-haul industry, this project marks the start of large-scale CO2-neutral shipping and is an important step towards ocean-going vessels and the maritime industry using 100% renewable energy.
"The International Maritime Organization has set itself the goal of reducing annual greenhouse gas emissions from the global maritime industry by at least half by 2050, compared to 2008 levels, so that renewable energy options such as those provided by Howden hydrogen compressors play a critical role in achieving these goals," he said.
Anders Brendstrup, Head of EPC at PtX at European Energy, said collaboration with industry partners is necessary to create a value chain, increase production of green fuels and plan for future total cost of ownership.
"It also requires cost-effectiveness, reliability and security," he said. "Using Howden's compression systems to connect renewable energy generation and electrolysis with transmission and distribution is a key milestone for us. Howden's contribution will make our ambition to support zero-emission mobility through to an unparalleled technological approach a safe and realistic goal."
Howden's technology can manage and optimize hydrogen throughout the value chain, from production to storage, distribution and end use, such as fueling stations, power-to- X and heavy industrial applications.
Howden Select provides free digital compressor selection software
Howden has launched new and improved compressor selection software, Howden Select, for customers worldwide. The free online digital tool allows users to enter their selection criteria and generates the product selection most suited to users' needs.
The development follows a period of intense system upgrades including new features, improved usability and intuitive navigation. Led by its in-house digital software team, the new Howden Select is built around customer needs and functionality, allowing customers to generate their own instant product selections.
The team has evolved the software to handle more complex sales inquiries with additional information and functionality, including access to manuals and product data sheets.
Douglas Latta, screw compressor product manager at Howden, said this marks an important step in its digital transformation journey.
"Howden's digital solutions are designed to give our customers a data-driven advantage, and the launch of our new platform gives our customers unrestricted access to our software, making it a convenient way to engage with our own apps and sales teams," he said. .
"Our users can create product selections in real time, making it an efficient way to generate results tailored to your needs. This will revolutionize the way we do business in the future and improve service and speed with which we can support our customers around the world."
Last month, Howden opened a new office in Hanoi, complementing its existing location in Ho Chi Minh City, providing better access to sourcing, quality control, technical support and project execution in northern Vietnam.