Kaiyo second-hand furniture market expands to the West Coast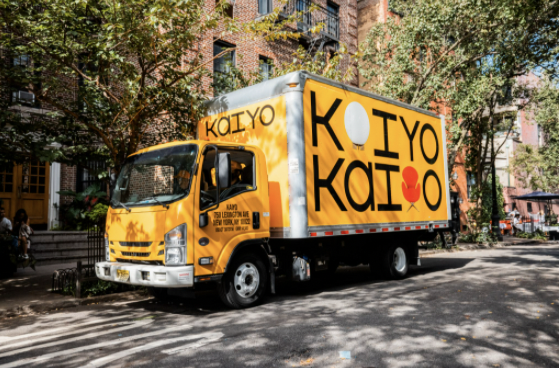 In search of growth, the Kaiyo full-service used furniture market is looking west.
This month, Kaiyo opened its first West Coast warehouse in Los Angeles after years of operating in various East Coast markets. The move would allow the company to accept area vendors and offer its premium services to locals, making furniture delivery for large items cost a maximum of $30 over its price. previous $500 to $800. The expansion will also cover surrounding areas like Beverly Hills, Venice, and Santa Monica, among others.
As a marketplace, Kaiyo faces a dual challenge: it must attract both buyers and sellers. Although Kaiyo operates across the United States, Kaiyo has so far only accepted products from sellers in East Coast markets, opening new warehouses in Philadelphia, Washington, D.C. and Baltimore since launching in 2014 in New York. This expansion, which follows its $36 million Series B, means that people living in the Los Angeles area can now also sell items through Kaiyo, allowing it to not only grow its customer base, but also its network of sellers.
"Our goal at Kaiyo is to make great designs accessible to people in a practical and sustainable way," said Alpay Koralturk, Founder and CEO of Kaiyo. "We have a steady march towards national expansion. We've seen a lot of companies try to do this very quickly and then crumble and burn. »
People in Kaiyo's service area who wish to sell through the company must go through a multi-step approval process. Once Kaiyo accepts the furniture Sellers submit, Kaiyo will pick up the item at the Seller's convenience free of charge, inspect the quality of the piece, clean it, photograph it, pack it and then store it in Kaiyo's warehouse. Used furniture sellers also have access to new instant offer feature that allows them to cash out with a lump sum as soon as the business picks up and accepts their item without waiting for the item to sell.
Consumers can purchase items from Kaiyo from anywhere in the United States, but those outside of Kaiyo's premium service area will incur higher shipping charges via third-party carriers, which will be calculated at checkout. Kaiyo also requires a minimum order value of $350 for third-party shipping. Shoppers in Kaiyo's service area have cheaper delivery options, starting at $19, and they can also pick up orders online from Kaiyo's new 78,418-square-foot warehouse in Chino, California.
Koralturk declined to share exact revenue figures for Kaiyo, but said the company had grown more than 100% year-over-year for about six years. Its Series B round announced in March brought Kaiyo's funding to around $50 million.
Kaiyo's West Coast expansion began in Los Angeles as it is one of the largest markets in the United States, Koralturk said. In the short term, the company plans to enter more markets on the west coast, such as San Diego or Seattle.
"California is a very rich market in terms of design tastes," Koralturk said. "It's a huge market also in terms of population."
During the pandemic, retailers have seen demand for furniture and home decor soar, but demand has since declined. Koralturk said this is not the case for Kaiyo at this time.
"Our ebbs and flows mostly depend on people's travel habits," Koralturk said. "June is an emotional month for us. It is also a record mobile month this year. It always has been and it has continued to work the same way it has for us for the past five years or so.
Melissa Minkow, director of retail strategy at digital consultancy CI&T, said Kaiyo's West Coast expansion gives the company access to a new set of consumers with different business models. purchase and sellers who may offer different styles of furniture. With California having warm weather year-round, Kaiyo may receive more outdoor products from sellers.
But when it comes to scaling, Minkow said a challenge for a startup like Kaiyo will be maintaining the quality of its services. "They'll have to make sure they keep it all under control and don't use third parties because that's where you tend to lose some of the quality when it comes to making those deliveries. ", she said.
Still, Minkow said the economic environment, where consumers seek discounts on quality items to stretch their discretionary budgets as the price of goods continues to rise, has allowed the used furniture market to thrive.
The booming second-hand furniture market has caught the attention of traditional retailers. Home retailer Ikea launched its own furniture buy-back and resale pilot program in the United States last year. Direct-to-consumer brand Floyd – which sells bed frames, sofas, tables and other items – also launched a resale program in April last year called Full Cycle.
"We're much more price-sensitive than we must have been at any recent historical shopping moment," Minkow said. "And so the resale furniture market is really contributing to that."
Along with the growing number of consumers making a conscious decision to make eco-friendly purchases, Kaiyo's Koralturk said he expects to see demand for the category.
"I think it's going to grow at breakneck speed," he said. "Obviously I have a bias because I'm part of the industry. But I think everything we see these days points to that.