Nominations for the 5th Annual Ghana Shippers Awards close July 25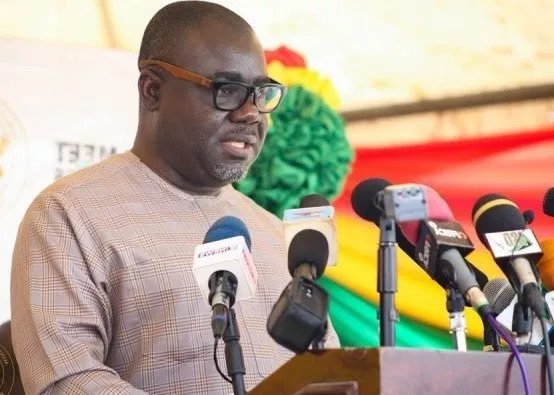 The organizers of the Ghana Shippers Awards have scheduled July 25 to end nominations for the 5th edition of the awards.
The award, which provides a platform to recognize individuals and companies who play an important role in the growth and development of the shipping industry, also aims to recognize key functions within the industry that promote growth and sustainability.
With the theme "The Negative Impact and Survival of COVID-19 on the Marine and Maritime Industry", this year's awards which are chaired by the Minister of Transport, Mr. Kweku Ofori Asiamah would focus on the negative impact of the pandemic on the industry and the measures put in place to survive them.
The ceremony, scheduled for August 19 at the Kempiski Gold Coast Hotel in Accra at 6 p.m., would recognize the achievements of local and international companies involved in Ghana's shipping sector.
It would also reward those who have been instrumental in advancing the shipping industry during COVID and post-COVID times.
Prices are for road transport, ocean carriers, air transport, freight forwarders, shipping agents, express services, courier agencies, government agencies, insurance and financial institutions, etc.
The awards will also be the perfect opportunity for participating organizations to raise their profile in the context of this important industry, gain recognition from their peers and further increase their visibility with the professional public.
Reference
The performance criteria for the shortlisted candidates will be based on certain key performance indicators (KPIs) in the standards of excellence, including courier information technology, security and competitive pricing.
The shortlisted nominees would weigh above the scores and survey carried out by the Ghana Shippers Authority, who are major partners and handle the technical aspects of the awards.
Categories
Among the categories are; Container Line of the Year, International Express Carrier of the Year, General Cargo Carrier of the Year, Air Freight Solution Provider of the Year, Sea Freight Solution Provider of the Year, Project Forwarder /Heavy Duty of the Year, Motor Carrier of the Year, Air Cargo Carrier of the Year, Life Time Achievement Award, Shipping Line Operator of the Year, Global Shipping Company of the Year, Courier Service Provider Domestic of the Year, Freight Forwarder of the Year, Customer Service Award, HSEQ Excellence Award,
Other categories include; Excellence in Corporate Social Responsibility, Promising Freight Forwarder of the Year, Young Freight Forwarder of the Year, Terminal/Port of the Year, Environmental Sustainability Award, Maritime Service Provider of the Year, Excellence in Innovation and Technology, Maritime Personality of the Year, Maritime Institution of the Year, Brand of the Year, Special Recognition Awards, Marine Insurer of the Year, Maritime Financial Services Provider of the Year, Logistics Service Provider of the Year, Service council of the year.
Applications
To qualify for a prize, interested entrants must complete a form and for more information.